ZTG Coming To The HydraDX Omnipool DEX
Zeitgeist is delighted to announce a key integration with HydraDX in order to have ZTG available on their Omnipool DEX.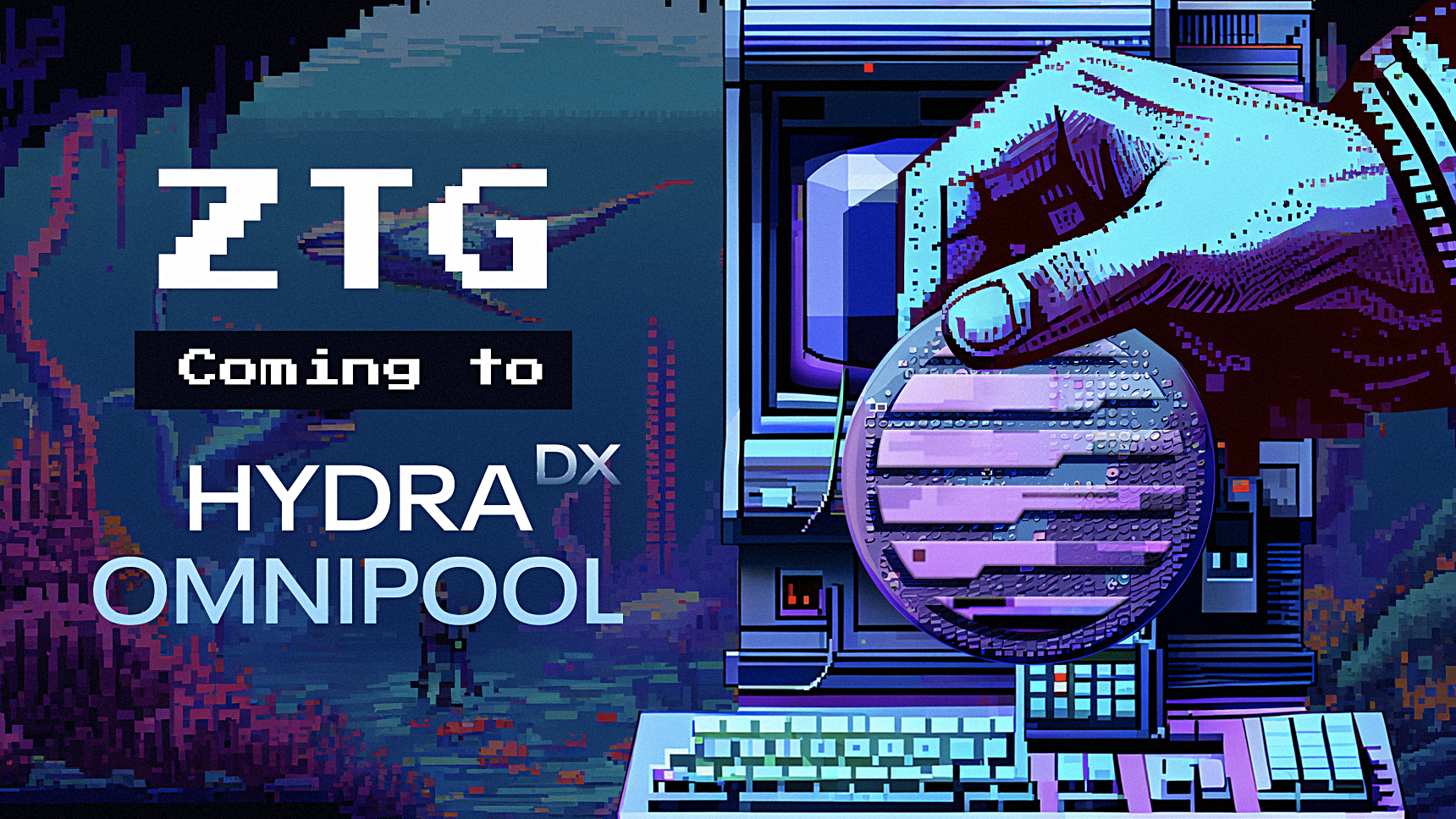 Zeitgeist's ZTG is fast approaching its first decentralized exchange (DEX) listing. As keen observers are already aware, and today we are happy to announce, the first DEX where ZTG will be made available is going to be HydraDX's Omnipool!
Currently, Zeitgeist's native utility token ZTG is only available on centralized exchanges (CEXs): MEXC and Gate. But what has kept users guessing is which will be the first DEX to introduce ZTG.
We conducted a survey asking the DotSama community which DEX they wanted to see ZTG on first. The overwhelming responses on both Twitter and Discord favored HydraDX's innovative Omnipool. While we have love for all DEXs in the ecosystem (and plan to soon integrate with others), we agreed that Omnipool was the right first step for ZTG.
HydraDX have been impressively hard at work at getting the Omnipool running at full capacity in preparation for native Polkadot assets, and we're immensely proud that ZTG will be one of the first to be listed. Their community is currently voting on the accumulation of USDT and iBTC ahead of trading in the Omnipool, and shortly after comes the listing of ZTG (we hear some chatter that ASTR, CFG, PHA and BNC will follow 🤫).
All assets added to Omnipool require the opening of HRMP channels (Polkadot's messaging protocol for communication between parachains), a process we embarked on back on 17 March. Our protocol required governance to open an HRMP channel between HydraDX and ourselves, which passed with a super majority. There are still two more stages of referenda required in order to make ZTG available in Omnipool, the first being HydraDX's acceptance of our HRMP channel-opening request (currently voting now), and the final referendum being the allocation of ZTG itself - so please keep an eye on Zeitgeist's referenda page on Subsquare and add your voice via protocol governance.
Not only is this a tremendous step for Zeitgeist, but it is also a colossal moment for the Polkadot ecosystem, as it will vastly increase liquidity across the network. We are exceptionally excited for ZTG to be part of this amazing group of assets being made available on Omnipool, and we can't wait to see what this listing will do for the Zeitgeist ecosystem, and that of Polkadot as a whole.
We want to take this opportunity to once again thank the entire HydraDX team, and congratulate them on what has been some serious groundwork. It's been wonderful to work with their team, and we've learnt plenty on this journey.
We will make a public announcement on the Social Channels of both teams at the very moment that ZTG is available for trade in Omnipool.
Not long now…
---
About Zeitgeist
Zeitgeist is a decentralized prediction market protocol committed to producing accurate forecasting data. Secured by the Polkadot relay chain, Zeitgeist's on-chain speed and throughput makes for an elegant and engaging prediction experience. With its intuitive UI, anyone can cast their predictions about a vast array of subjects or create their very own! Zeitgeist also offers an extensive SDK for those wanting to build on their technology. As a decentralized blockchain built with Substrate, Zeitgeist's protocol is governed by its users, and is currently experimenting with Futarchy - a form of governance based on prediction markets originally proposed by Professor Robin Hanson.