Zeitgeist Emerges from Stealth and Closes $1.5M Seed Round to Build Prediction Markets on Kusama and Polkadot
Zeitgeist, the company developing a prediction market platform launching exclusively on the Kusama network, announced the completion of a $1.5M seed round.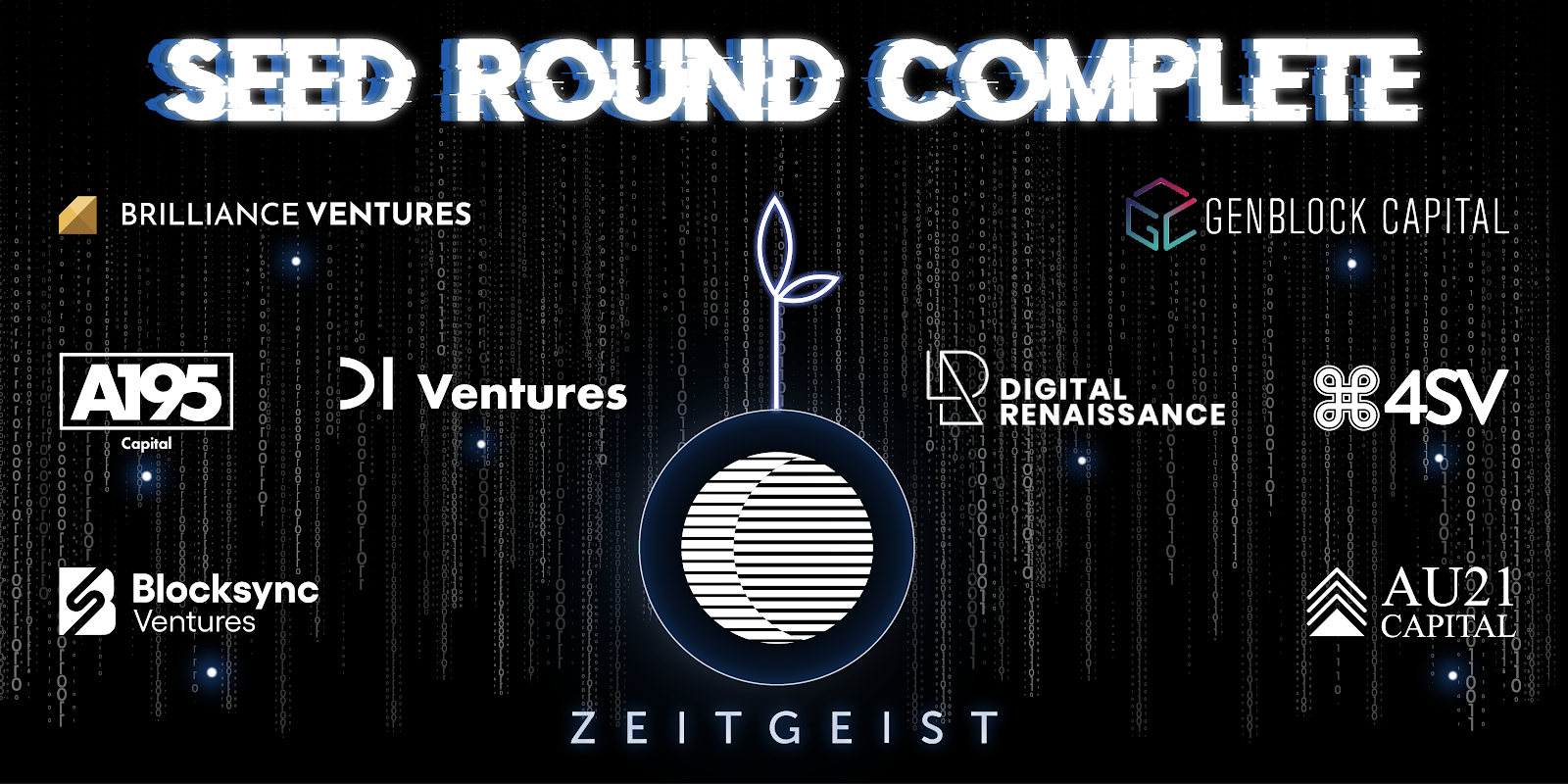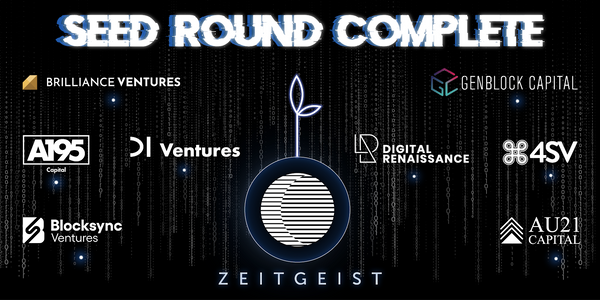 Industry Veterans Team Up to Develop Prediction Market Ecosystem
Zeitgeist, the company developing a prediction market platform launching exclusively on the Kusama network, announced the completion of a $1.5M seed round. Included in the round were D1 Ventures, Genblock Capital, AU21 Capital, Digital Renaissance, A195 Capital, Four Seasons Ventures, Brilliance Ventures, BlockSync Ventures, co-founders of Acala, and an individual from Web3 Foundation. The funding will be used to accelerate the development of the Zeitgeist network, a hub and ecosystem for Web3 prediction markets.
"Prediction markets are powerful mechanisms for aggregating information and improving decision making, and Zeitgeist puts that power into the hands of more people to drive mainstream adoption," says Logan Saether, Zeitgeist's Founder and CEO. "We have an experienced team who understands how to deliver on the promise of prediction markets, and we're thrilled to have such an amazing group of investors backing Zeitgeist."
Along with the core function of prediction markets, Zeitgeist is also innovating in the realm of on-chain governance. Specifically, Zeitgeist will implement a form of governance based on prediction markets called futarchy. Futarchy uses the signals gained from the data aggregation property of prediction markets to make better decisions over the evolution of the network.
"The concept of Futarchy goes hand in hand with the ethos and on-chain governance capabilities of the Kusama ecosystem," said Tamara Frankel, founding partner of D1 Ventures. "I'm an avid user of prediction markets on Ethereum, and it's exciting to imagine the possibilities within the Kusama and greater Polkadot ecosystems."
"The world hasn't yet seen a base layer blockchain that focuses on prediction market primitives. We're really so excited to help create the platform for thousands of new prediction markets and fun experiments on Kusama to happen." said Chris Hutchinson, Chief Marketing Officer at Zeitgeist. Ruitao Su, co-founder of Acala and an individual investor in Zeitgeist, shares his enthusiasm, "I am super excited to back another specialized network in the Kusama and Polkadot ecosystem. Zeitgeist is a network purposely built for prediction markets. I can't wait to explore the new possibilities enabled by Zeitgeist - low transaction costs, seamless access to parachain assets such as the Karura Dollar (kUSD) or Acala Dollar (aUSD), forkless upgrades, and so much more."
The company, which has been in active development for several months while in stealth, was officially unveiled earlier this month.
Anson Lau, who previously worked with members of the Zeitgeist team at the Web3 Foundation, and is assisting Zeitgeist with its China strategy, said, "Backing the brightest people that I worked with in the past is a no-brainer. Zeitgeist enables many use-cases that no one is working on in the Kusama and Polkadot ecosystem. I am looking forward to helping drive their mission into reality."
Bilal Junaid, Founder of Genblock Capital, says "We have followed or invested in the prediction market space for a long time, from Augur, Gnosis, Polymarket and others. Zeitgeist aims to be the leader in this space in the Kusama and Polkadot ecosystem, and we are excited to back this talented team to build out this vision." Yin Cao, Co-Founder of Digital Renaissance agrees, "As an active user of various prediction markets and a deep participant in lots of DAOs, I am extremely pleased to see that the Zeitgeist team can apply the prediction market to enable a true decentralized governance, which is even beyond my previous imagination of the DeFi boundary."
"I've been building and deploying prediction markets for 15 years," says David Perry, Chief Information Officer at Zeitgeist, "and I am overjoyed to be collaborating with this incredible group of investors to grow the Zeitgeist team, build amazing products, and launch the prediction market ecosystem on the Zeitgeist network."
Interested in supporting Zeitgeist in the future, or following along for updates? Subscribe to the newsletter to be kept in the loop.
About Zeitgeist
Zeitgeist is an evolving blockchain for prediction markets and futarchy, the future of governance. Zeitgeist is built for the Polkadot and Kusama ecosystem and envisions itself as a hub and ecosystem for prediction markets on Web3. At the core of Zeitgeist is an open platform that is built with Polkadot's blockchain framework, Substrate. Zeitgeist's goal is to deploy as a parachain on Kusama in late 2021. Stay on the watch for the upcoming announcement and public release of our testnet, Battery Park, with an incentivized testnet program. The best way to stay informed is by subscribing to our newsletter, joining our Discord server and following our socials.
Visit the Zeitgeist website for more information and updates.
About Prediction Markets
Prediction markets are speculative markets intentionally constructed to be information machines. They work by collecting information from participants and producing accurate predictions about future events. For a given event, investors purchase 'yes' or 'no' contracts depending on their belief about that event, and the price represents the probability of the event taking place. When compared with methods like opinion polls, focus groups, and expert opinions, prediction markets have demonstrated that they produce estimates which are at least as good, if not substantially better than, these alternative mechanisms.