Zeitgeist Newsletter 003
A lot has happened at Zeitgeist since our last newsletter! Here's everything that's gone down...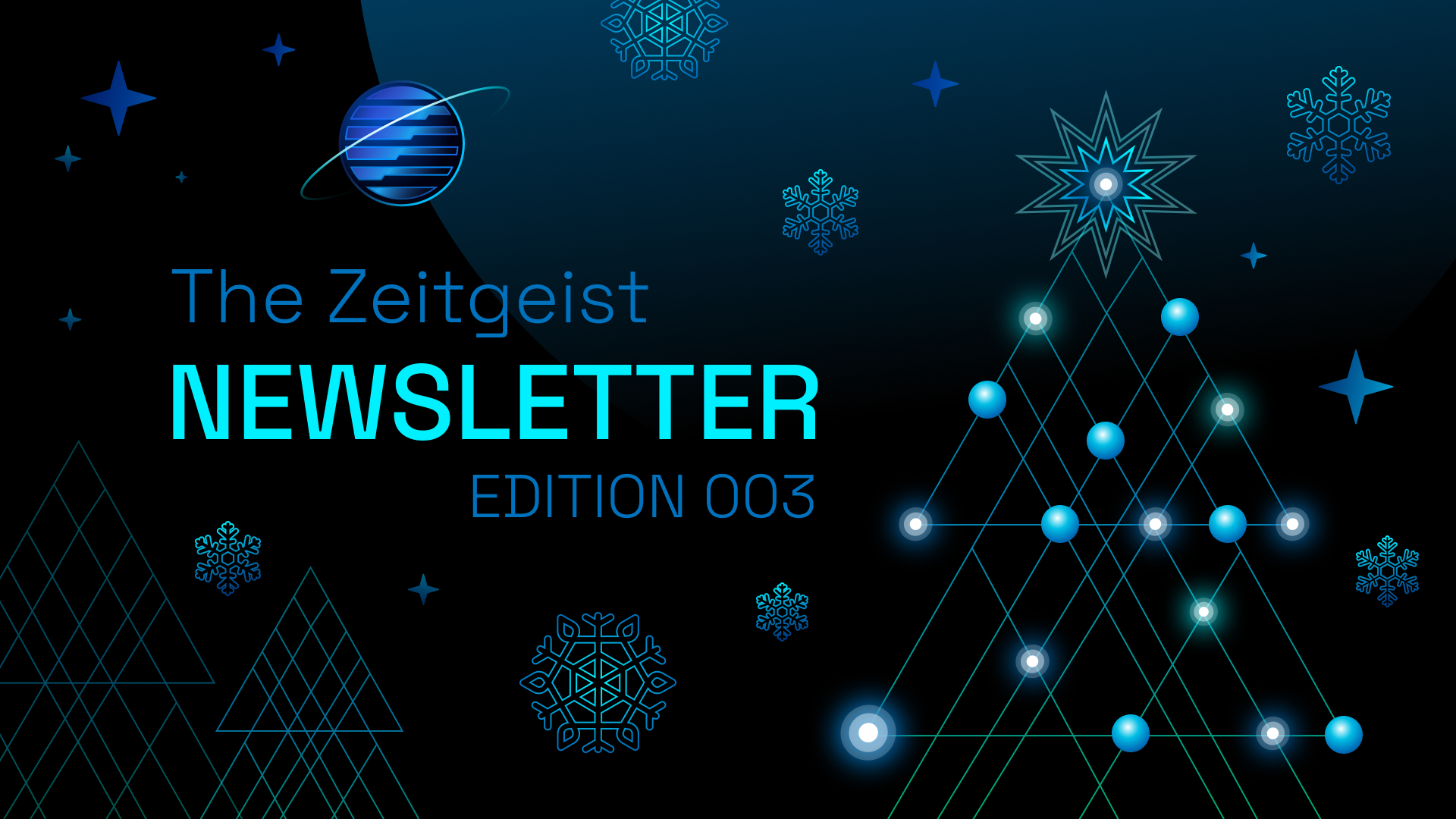 Greetings Zeitgeist supporter!
Welcome to the third edition of the ZTG newsletter, the final one before Christmas.
Despite our chain undergoing intense upgrades, and even being placed on pause for 24 hours due to a parachain ID swap on Kusama, there has been a remarkable amount of activity in the markets.
Let's dive in!

1. The Zeitgeist Top Ten
This week's Top Ten Chart by volume shows that there was an amazing amount of trading taking place on our app these last few weeks. In fact, trading was up by ZTG12,857 from the last time we calculated!
While the top three markets haven't changed, the next seven have all been shaken up, with five markets being entirely new entries. A lot of these were related to the FIFA World Cup, underlining the power of prediction markets for sport.
These are the Top Five active markets on Zeitgeist right now (you can see the full Top Ten by clicking here)…
1. Who will win the 2022 FIFA World Cup? (13,134 ZTG)
Prediction: Argentina*
2. Will Donald Trump's Twitter account get reinstated, and will he tweet before 30th November 2022? (1117 ZTG)
Current prediction: NO
3. Will FTX depositors get more than 50% of their funds back before Feb 2023? (816 ZTG)
Current prediction: NO
4. How many goals will be scored from the beginning of the Quarterfinal stages to the end of the 2022 Fifa World Cup? (733 ZTG)
Prediction: 17*
5. Will aUSD's price be above $0.98 at 0:00(UTC) on Jan 1st, 2023? (587 ZTG)
Current prediction: NO
Click here to view the full Top Ten
*These markets have just closed, but due to how much volume it took up in this measurement period, it makes sense to include it in the latest chart.
2. Santa NFTs
Just in time for the holidays, we're running a community campaign called "12 Days of Christmas"! Users who trade more than 5 ZTG on the app before 31 December will receive a unique Zeitgeist Xmas-themed NFT.
We have five equipable NFTs that can be earned and added to your Zeitgeist Avatar:
Santa Hat
Santa Beard
Santa Glasses
Santa Necklace
Santa Shirt
Each time you make a trade worth 5 ZTG or more, you will mint for yourself one of these NFTs, so keep trading until you earn all five!
(Remember, you'll need a Zeitgeist avatar first, which will cost you 200 ZTG - read our earlier blog post if you need more details)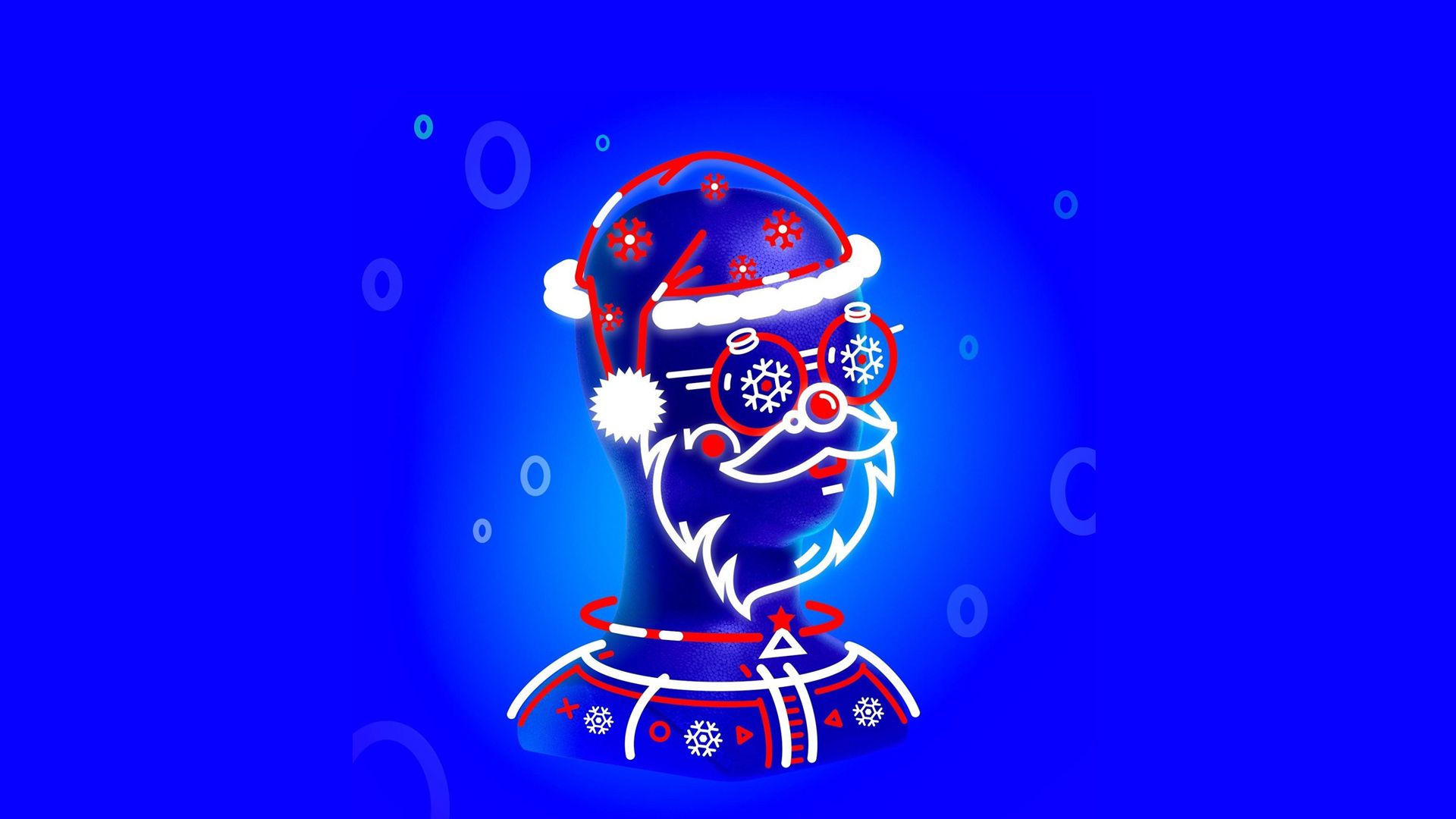 3. FIFA World Cup 2022
Congratulations to Argentina for winning their third FIFA World Cup trophy, and in the process crowning their captain Lionel Messi with official "GOAT" status. Being a native Argentinian, our Head of Research & Integrations, Numa, was absolutely over the moon with the achievement!
The tournament saw incredible participation from the Zeitgeist community, with our "Who Will Win The FIFA World Cup" prediction market being the most traded market right from the beginning of the tournament, and while the various outcomes changed leads a few times, by 4 December, Argentina had become the frontrunner - and indeed the forecast turned out to be accurate.
We had a lot of fun with the community, holding Twitter Spaces with fellow Dotsama projects like Acala, Exiled Racers, ApexChimpz, Pendulum and Astar. We also gave away a total of 3000 ZTG to the most accurate predictors! Congratulations to our winners.

4. Zeitgeist Protocol Updates
It's been an incredibly busy month at Zeitgeist HQ, as we were handling runtime upgrades, important UI updates, and most importantly the renewal of our Kusama Parachain Slot Lease.
Zeitgeist won Parachain Slot Auction #60 in mid November, and in the process also required a Parachain ID swap from 2101 to 2231, which all went off without a hitch.
Other updates in the last few weeks include:
As mentioned in the last newsletter, we're also working on some really exciting UI updates, which we hope to release in early 2023.
For a full rundown of our protocol updates last month, check out our Monthly Report on Github here

That's All Folks!
That concludes our final newsletter for 2022. We'll be back in early 2023 with more exciting news and details about what to expect in the new year.
We want to thank each and every one of you for supporting Zeitgeist this year, and we hope you have a wonderful holiday period, and a safe New Year.
Until 2023,
May your future be bright.
The Zeitgeist Team