Zeitgeist Launches Key Partnership With CoinDesk Indices
Key CoinDesk collaboration creates signals for trading DeFi and Smart Contract Platform indices on Zeitgeist's app.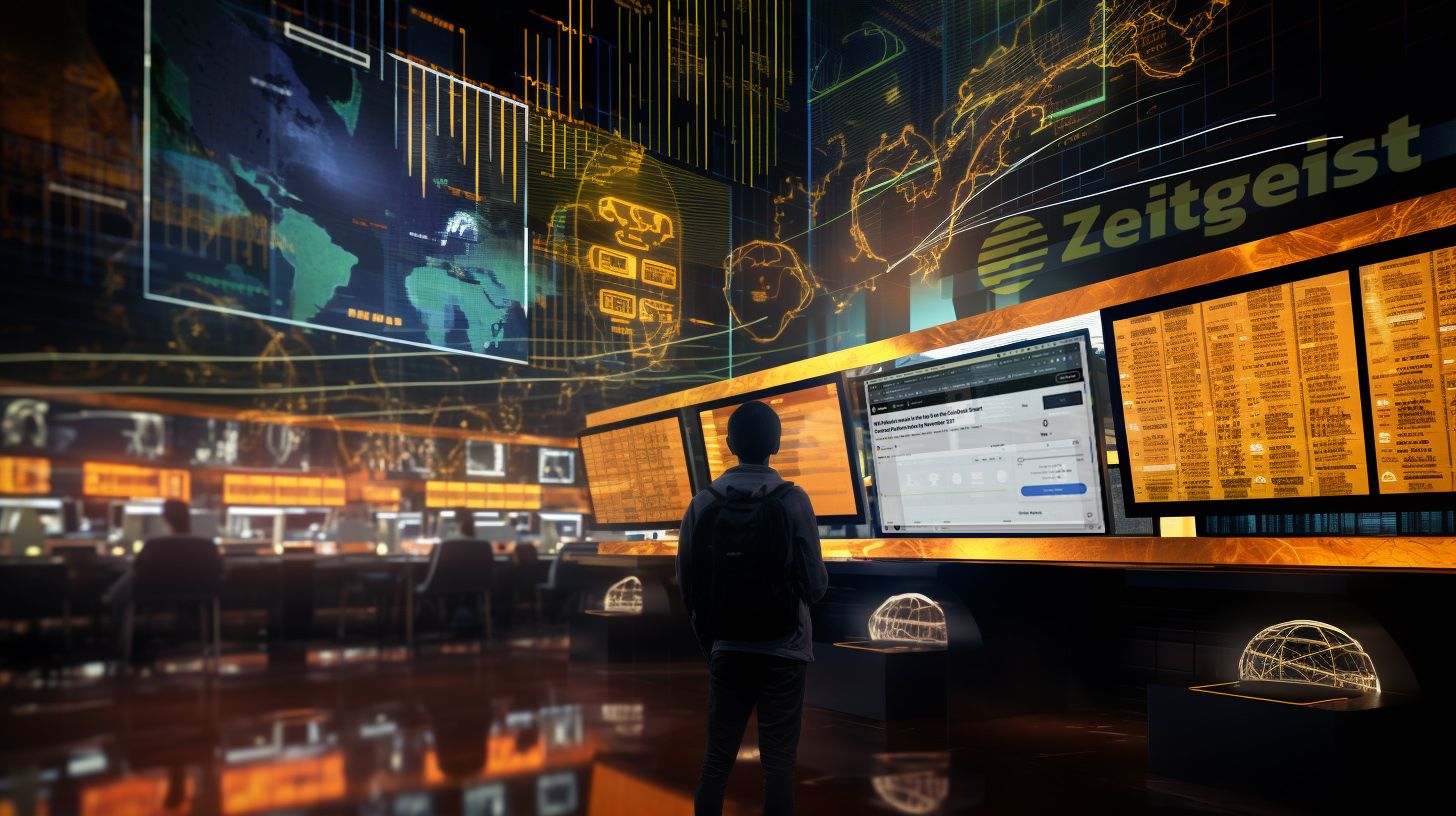 Zeitgeist, the pioneering dApp for prediction markets, is thrilled to announce its strategic collaboration with CoinDesk Indices (CDI), the leading provider of digital asset indices by AUM since 2014. With this engagement, Zeitgeist aims to bring fresh signals to prediction markets for tradeable crypto sectors.
Logan Saether, CEO of Zeitgeist, expressed his enthusiasm, stating, "This collaboration marks a significant milestone in our journey. Utilizing CoinDesk Indices' expertise allows us to offer unparalleled prediction markets on one of the leading crypto index platforms in the world."
Zeitgeist first launched its prediction market application on the Polkadot tech stack in 2021 and has seen a continuous upward trend of prediction volumes in the following years. The company is set to run prediction markets on two prominent crypto sector indices: the CoinDesk DeFi Select Index and the CoinDesk Smart Contract Platform Select Index. These markets will offer cryptocurrency traders and data analysts a platform to potentially forecast the monthly levels of these indices.
CDI's sector indices are designed to measure the market capitalization weighted performance of some of the most liquid digital assets that meet certain requirements. The indices are based on the Digital Asset Classification Standard (DACS), with each index consisting of a basket of different digital assets.
As of September 30, 2023:
The CoinDesk DeFi Select Index consists of the following assets: Aave (AAVE), Curve DAO (CRV), Maker (MKR), Lido DAO (LDO), Synthetix (SNX) and Uniswap (UNI).
The CoinDesk Smart Contract Platform Select Index consists of the following assets: Avalanche (AVAX), Cardano (ADA), Cosmos (ATOM), Ethereum (ETH), Polkadot (DOT), Polygon (MATIC) and Solana (SOL).
"We are excited to see two of our select sector indices support prediction markets at Zeitgeist," said Andy Baehr, CFA, Managing Director at CoinDesk Indices. "The DeFi and Smart Contract Platform select indices, built using our DACS framework, provide users with easy access to intuitive segments and key themes of the digital asset space."
For more information on Zeitgeist's prediction market platform, interested users can visit the launch page here.