The Zeitgeist Super Bowl Competition
Get in the Game with Zeitgeist's 2023 Super Bowl Prediction Market Campaign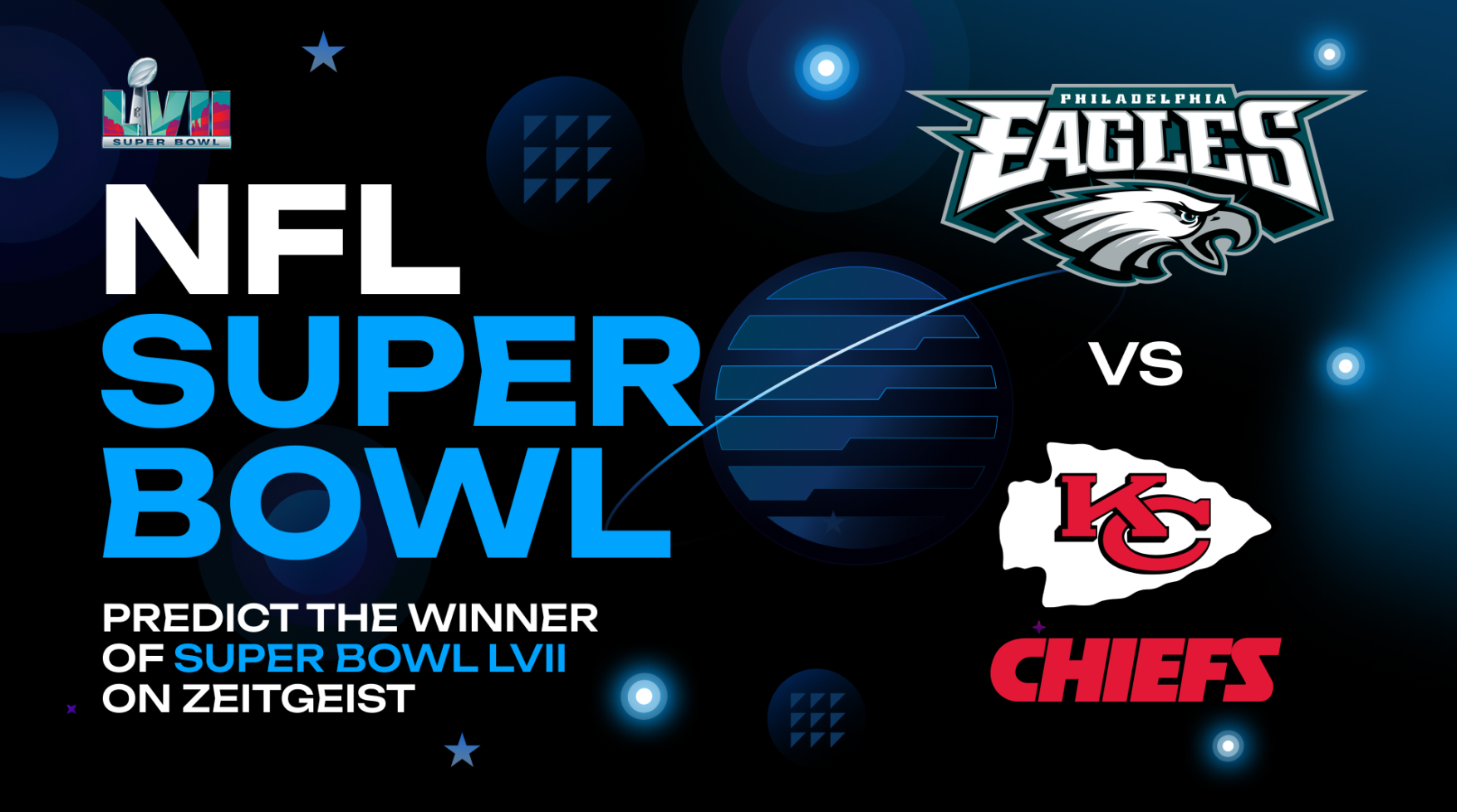 Are you ready to take your betting game to the next level? Zeitgeist, the decentralized blockchain protocol and application for prediction markets, is excited to announce its latest campaign leading up to the 2023 Super Bowl. With big rewards and even bigger fun, now is the perfect time to jump in and start predicting!
Part 1 of the competition: For all trades over 100 ZTG made in our prediction market for the 2023 Super Bowl, you'll be automatically entered into a lottery where five lucky winners will receive 1000 ZTG. And if that wasn't enough, we're also running a Twitter campaign where you can retweet for a chance to be one of 5 winners who win themselves 100 ZTG!
At Zeitgeist, we're committed to making prediction markets accessible and exciting for everyone. As a blockchain protocol in the Polkadot ecosystem, you can trust that your predictions and rewards are secure and transparent. So why wait? Join the prediction market now and let the games begin!
If you don't have our prediction market utility token ZTG, you can get your hands on it on the trusted Centralized Exchanges MEXC and GATEio (with launches on DEXs imminent!) Watch these videos here to learn how to buy your ZTG, and these ones to learn how to use our application.
Don't miss out on this amazing opportunity to win big and have fun with Zeitgeist's 2023 Super Bowl Prediction Market. To participate, simply make a trade over 100 ZTG, and then RT this post on Twitter for a chance to win even more rewards. Start predicting today and show the world your skills!
Join the Zeitgeist community and become part of the future of prediction markets. Trust us, you won't regret it.