Introducing the "Drop It Like It's DOT" Campaign: Predict with DOT
We are delighted to announce a new trading competition that is sure to whet your appetite for making predictions.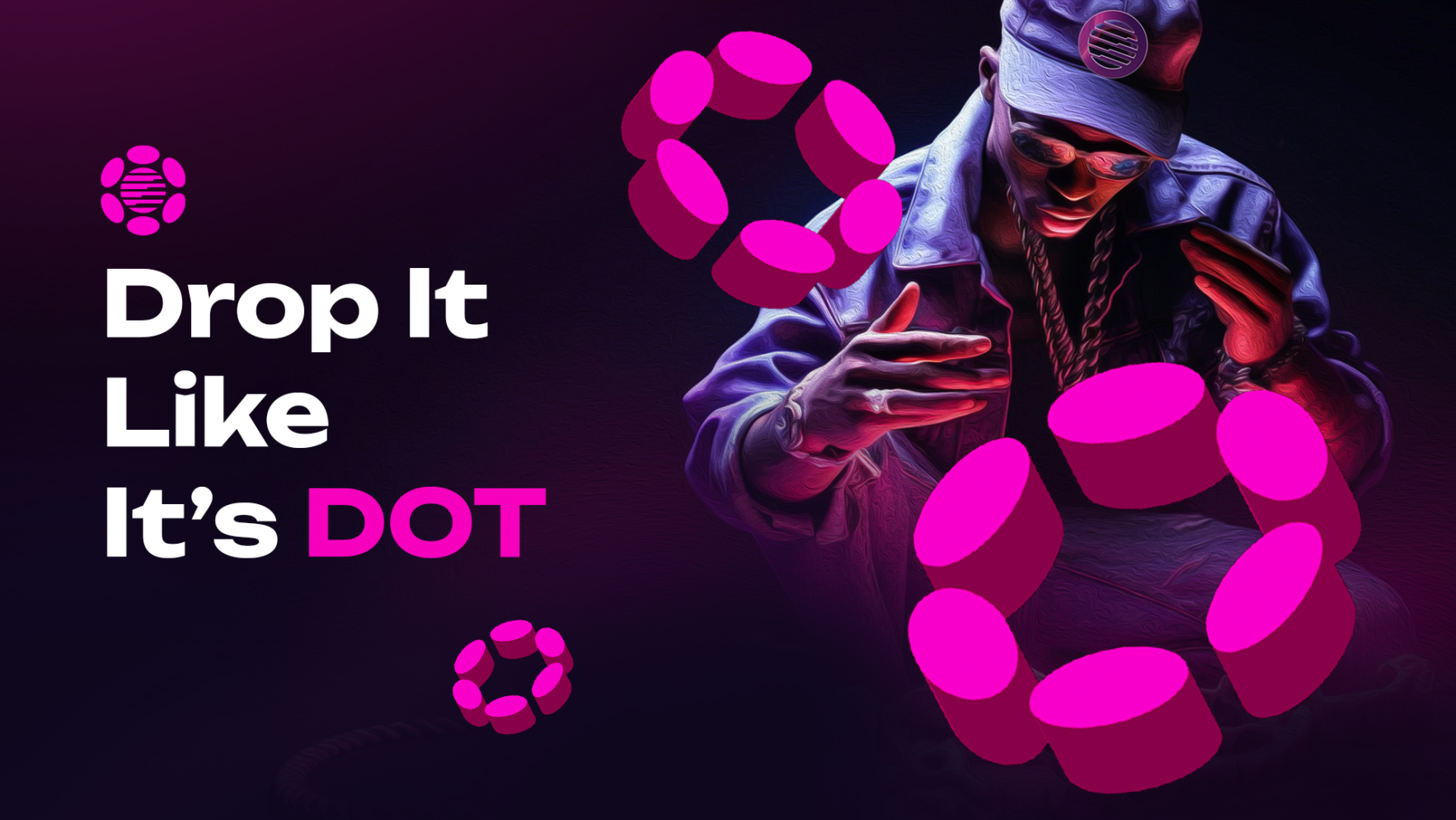 We are delighted to announce a brand new trading competition!
In celebration of adding DOT functionality to the Zeitgeist Prediction Market platform, we are giving away 25,000 ZTG and 100 DOT (the native token of the Polkadot network)! In addition to the tokens we're giving away, we also have some really cool swag up for grabs.
To win tokens, you need to trade:
It's remarkably simple: Make a trade using DOT before 22 July 2023, and you will be entered into a draw to win a share of 25,000 ZTG. Each trade you make will enter you into the draw, and the bigger the trade, the bigger the chance of winning! We'll be drawing winners once a week for 4 weeks - so stay tuned to our Twitter.
At the start of the competition, we have the following DOT markets available for making predictions on:
To win some swag, you need to make some clicks:
When we say clicks, we mean perform some "Gleam tasks". Gleam is a competition portal where users perform a few digital tasks that help companies grow their communities, and they're extremely easy.
We have a whole bunch of exclusive and stylish Zeitgeist T-Shirts to give away, which are sure to make you the talk of the town, especially the town hosting the next Polkadot conference! 😉
In addition to some really cool T-Shirts on offer, we also have a limited number of exclusive Zeitgeist hour-glass timepieces up for grabs. ⏳
That's right, a physical ornament for your desk, bookshelf, or mantlepiece to remind you of the power of prediction markets.
To be entered into the weekly draws for these T-Shirts or Timepieces, you need to complete a few tasks on our specific Gleam page below, and the more tasks you complete, the more entries you gain!
Drop It Like It's DOT
---
This is an exciting time for Zeitgeist as we introduce DOT-based markets, and this campaign is to celebrate the occasion!
Don't forget to keep an eye on our Twitter for the announcements of our winners.
Happy forecasting, and good luck.
PS: If you want help with any of the requirements for making predictions on our app, check out our Tutorial Playlist on YouTube at this link.
Also, we have a short video about how to "bridge" your DOT from the Polkadot chain to the Zeitgeist chain in this blog post here.