Get 50 ZTG With CDI Campaign
Zeitgeist is giving away 50 ZTG to 888 lucky users who partake in our CoinDesk Indices prediction markets.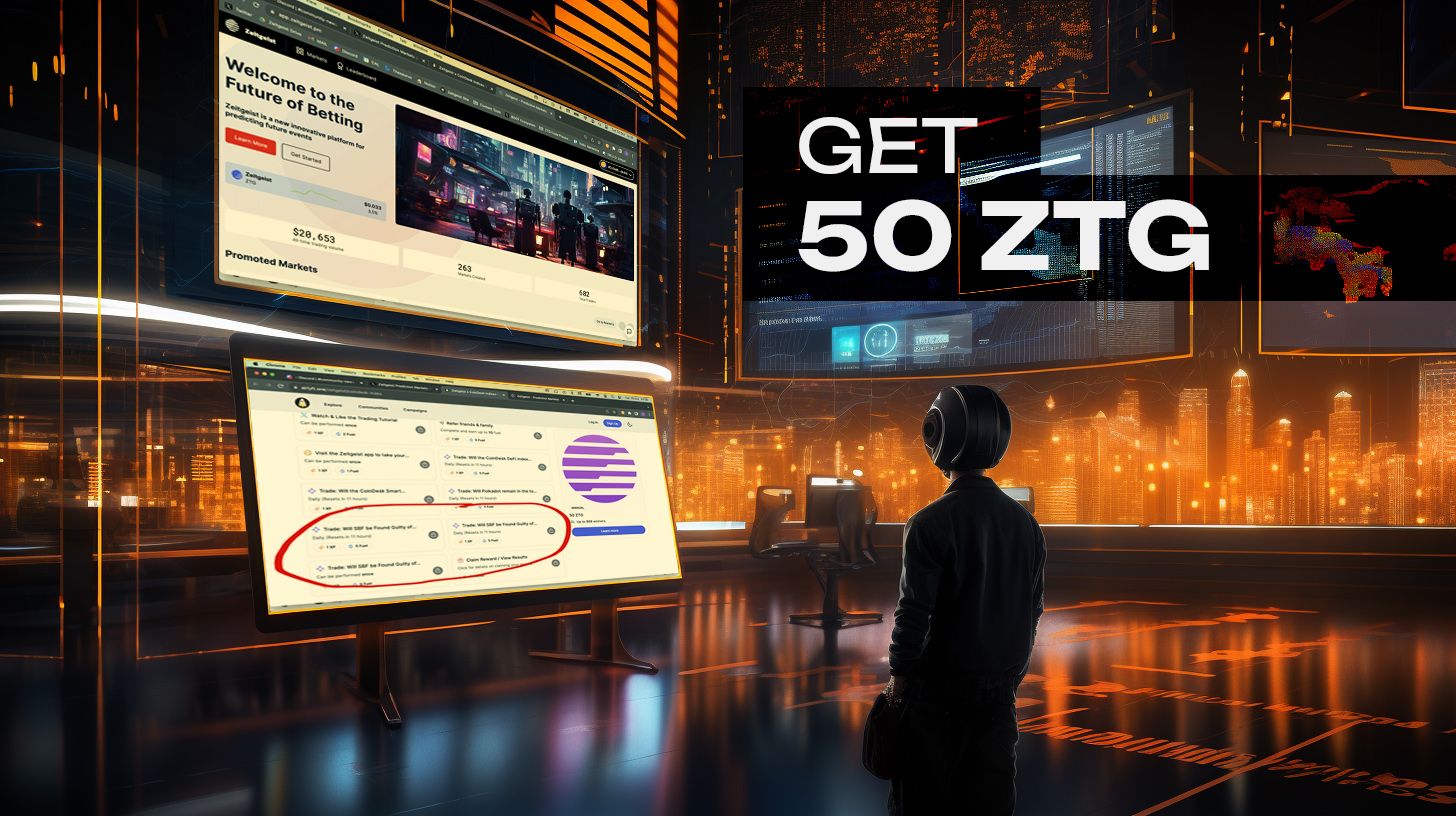 In case you haven't seen, we have just launched one of our biggest partnerships to date: A collaboration with CoinDesk Indices!
CoinDesk Indices (CDI), a sister company of the popular CoinDesk Media, is the leading provider of crypto indices by AUM, and powers the world's largest digital asset products.
We've partnered with CDI to forecast the direction of the crypto markets, doing this by offering prediction markets on some of their top indices.
A market "index" is a combination of assets with an averaged price, based on variables such as each asset's market cap etc. This averaged price (the price of the index) indicates the overall health of a market.
By forecasting the price of an index, we can start to get good indications about where an entire market is headed!
We've kicked off our partnership with predictions on two of their indices:
The CoinDesk Smart Contract Platform Index
An index that includes 48 smart contract blockchains such as Ethereum, Avalanche, Cardano, Polkadot, Solana, etc.
The current price of this index (at time of writing) is 878.82 pts

The CoinDesk DeFi Index
This index includes 44 DeFi protocols such as Uniswap, MakerDAO, Compound, Curve and others.
The current price of this index (at time of writing) is 711.53 pts
Our first two CDI prediction markets run until the end of October, and they're currently predicting that the Smart Contract Index has a 58% chance of being above 950 pts at the end of October, with a 65% chance of the DeFi Index being above 750 pts.
We also have a third prediction market surrounding these indices: Whether Polkadot will remain in the top five of the Smart Contract Platform Index by the end of October, currently forecasting a 74% chance of yes!
Bonus Campaign - Claim 50 ZTG
To celebrate this exciting milestone, we're giving 888 lucky users 50 ZTG each for participating in these markets.
We've launched an "AirLyft" campaign where users can complete certain tasks and earn bonus tokens, as well as enter the draw to be one of the 888 lucky users to win 50 ZTG!
AirLyft is an on-chain rewards platform that allows us to record user entries and on-chain tasks and distribute rewards easily.
Users can enter the draw as many times as they like, with each trade on a market earning an entry. You can also continue to trade every day to earn new entries.
All you need to do is register on AirLyft and connect your Polkadot-based wallet.
Check out the AirLyft campaign and enter here
If you need some help navigating the AirLyft portal, we've made a tutorial here
Alternatively, you can go straight to the markets predicting the CoinDesk Indices below:
Go on. Get predicting, and bookmark these markets to ensure you stay informed about where the crypto market is headed in the coming months.
Thanks for your support, and happy predicting.